In the presentation mode, you can show presentations as a slideshow. To activate the presentation mode, select an issue in the Issues view. Use the controls to move from one issue to another. The slider control appears only if there are more than five slides in the issue.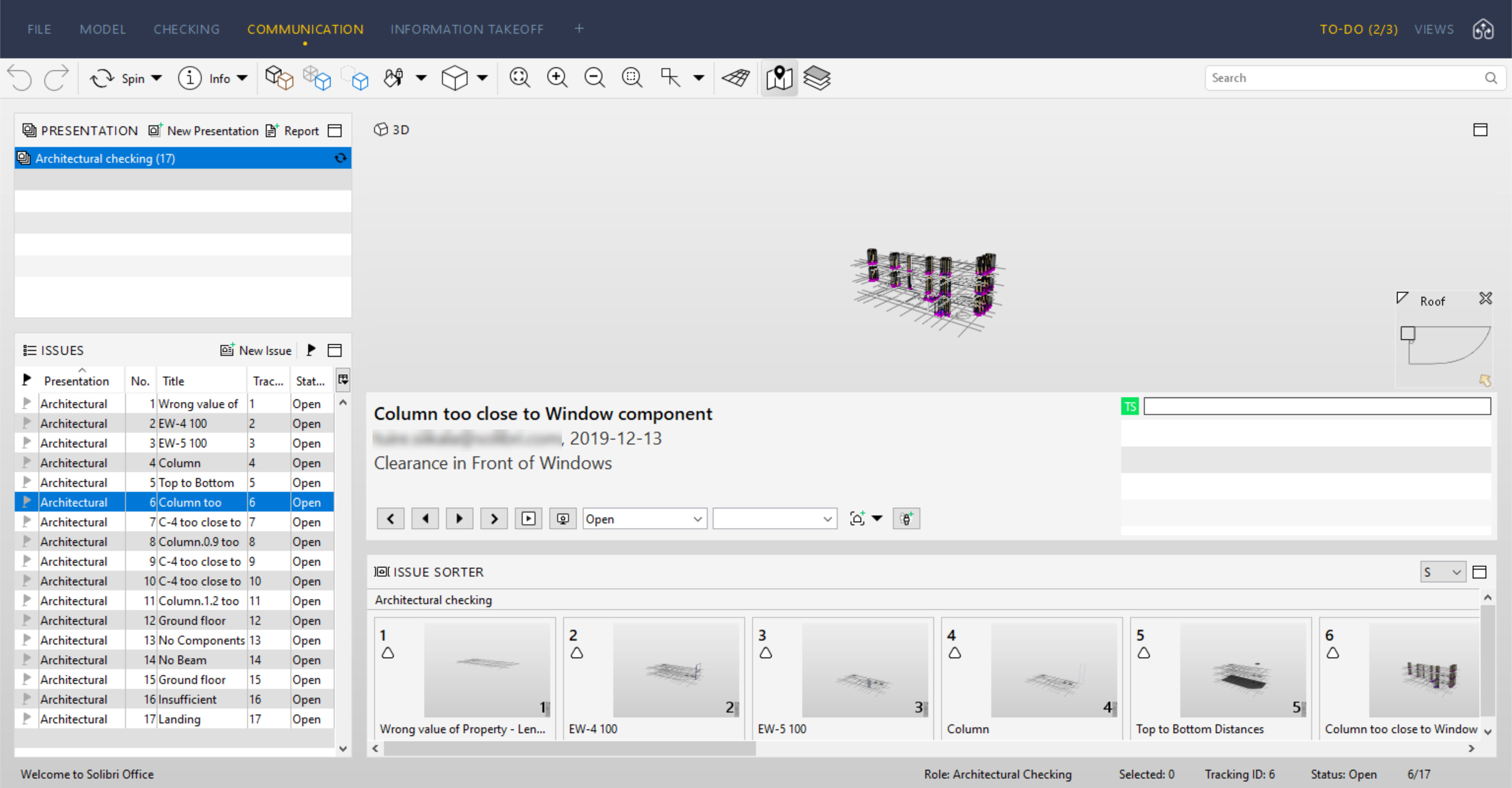 The number of the slide is indicated in a blue background and it shows the index of active slide of the issue. The numbers are in running order, but they change if the order of the thumbnails is changed. Although the slide position number may change (top left corner), the issue number found in the bottom right corner of the slide will retain its number for the life of the slide.
You can change the size of the thumbnails from the drop-down menu in the Issue Sorter view:

The 3D view displays a live viewpoint of the model as depicted in the thumbnail. You can also add comments to the presentation.
Icon

Functionality

First issue

Last issue

Previous issue

Next issue

Play automatically

To stop, click the icon again.

To open settings, right-click the icon. You can set the delay time between issues and toggle continuous play.

Toggle presentation mode (full screen) ON/OFF

Issue status

Add new slide + alt. options (update slide, remove slide)

Add responsibilities