When you open an IFC model for the first time, you must ensure that the model discipline is correct. Once the discipline has been assigned, the model will retain this assignment and the information is saved to the SMC file. In the same dialog, you can also set a short name for the model and select a category, if you wish.
Related articles:
Important
Disciplines are used in many rules, so it is vital that the imported models are correctly assigned.
To change the discipline, click the Discipline field and select one from the drop-down menu: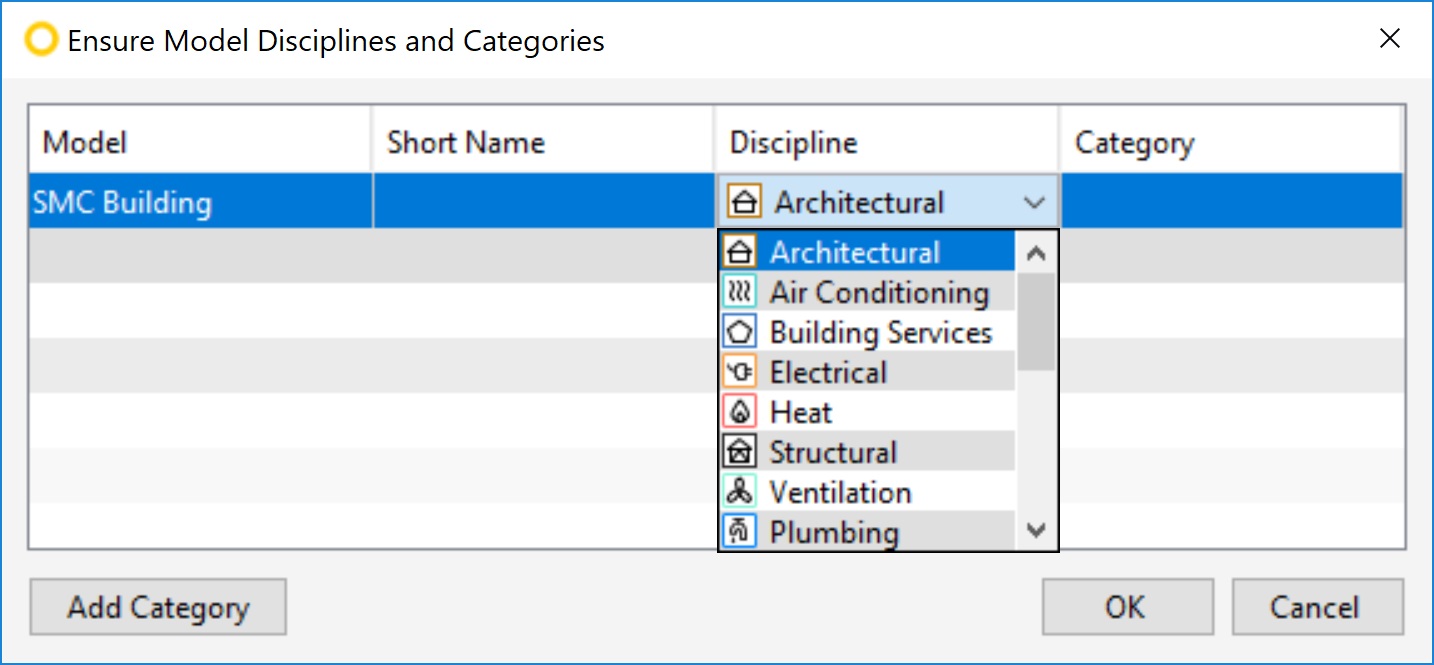 You can organise models into categories and add categories as required. To add one, click Add Category. Name the category and click OK: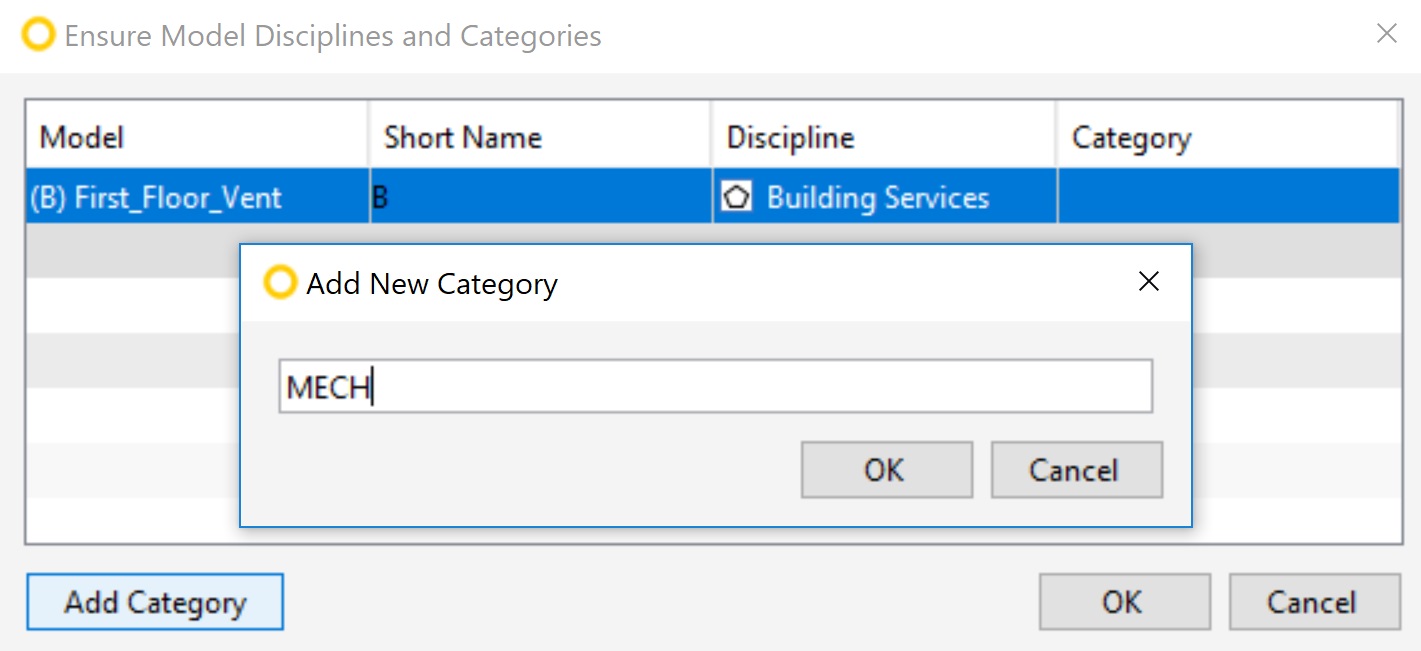 To change the category, click the Category field and select one from the drop-down menu: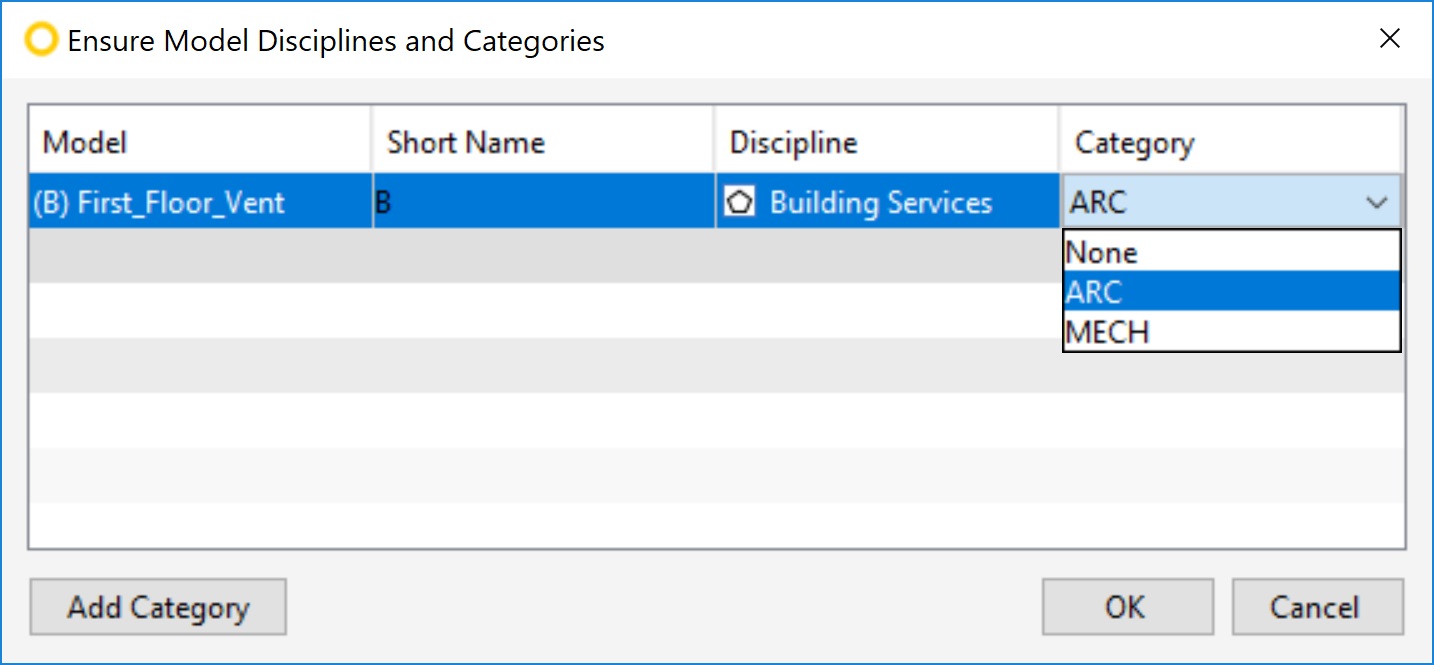 Short names are completely custom, and they are shown at the beginning of a component's displayed name. To add a short name to a model, double-click the Short Name field:
Tip
You can change the discipline, category and short name later in the Model Tree view. Right-click the model and select an option from the context menu: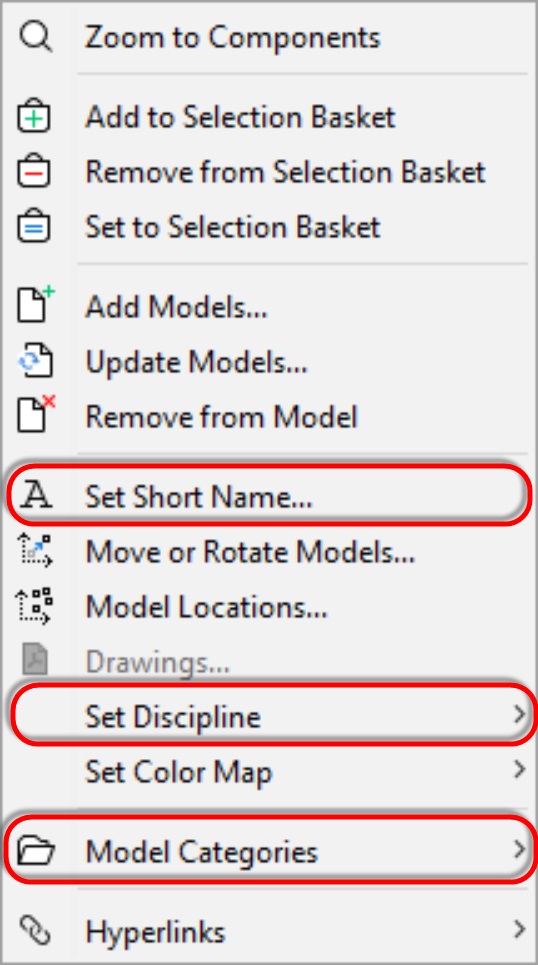 Tip
In Solibri v9.13.4 and newer, classifications with a link to model short name, discipline or category are automatically updated when the model short name, discipline or category is changed. In previous versions, you need to manually open each classification to update the reference.