In case you want to receive monthly invitations to our webinars and other events, or get periodical news about our products (such as new software releases) and offers, please subscribe our newsletters here. If you would change your mind, you can unsubscribe at any time.
When you receive email communication from Solibri, the email footer contains a link to a page where you can manage your preferences. In that page you can select which types of messages you would like to receive, or uncheck the types of messages you no longer wish to receive. You can also unsubscribe from all communication, in case you never want to receive any emails or calls. To save any changes you have made, click Update communication preferences.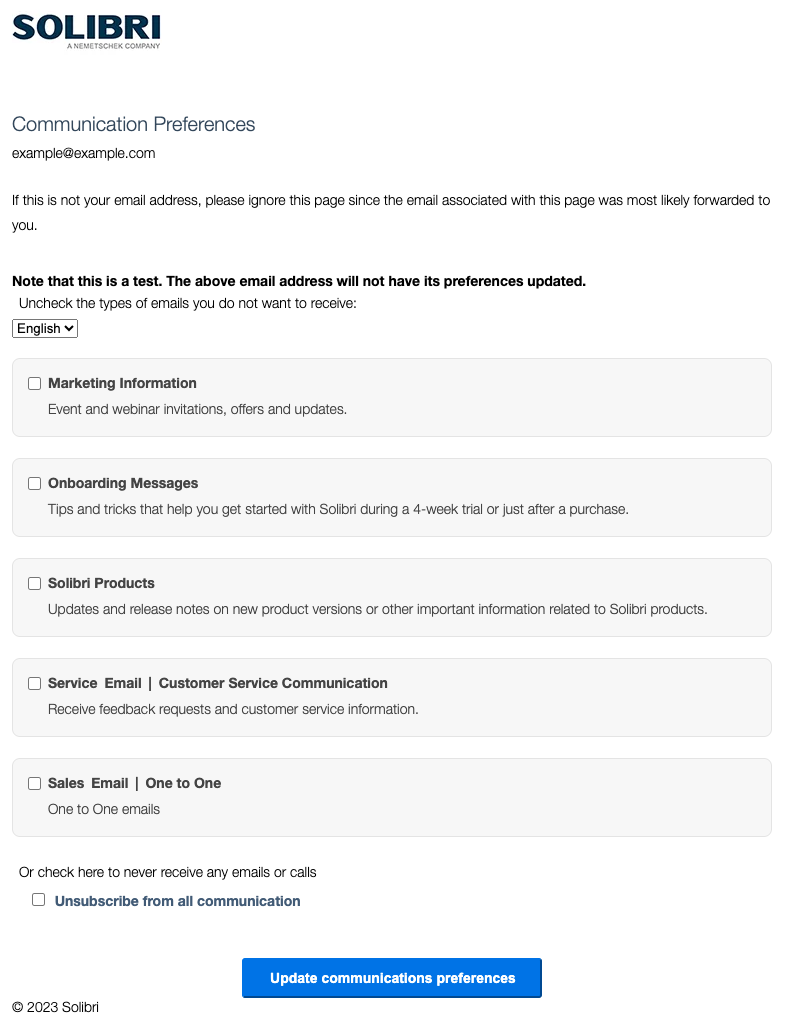 If you have previously unsubscribed from all our communication, and want to start receiving messages again, you will need to re-subscribe here:
Fill in your email address. If you've unsubscribed from our email communication, link appears below.

Note

If you have never subscribed to our email communication, or if you're currently subscribed, no link will appear.

To get an email and opt back in, click the link.

You'll receive an email from Solibri and can then manage your communication preferences.